Custom Back Rest Cushions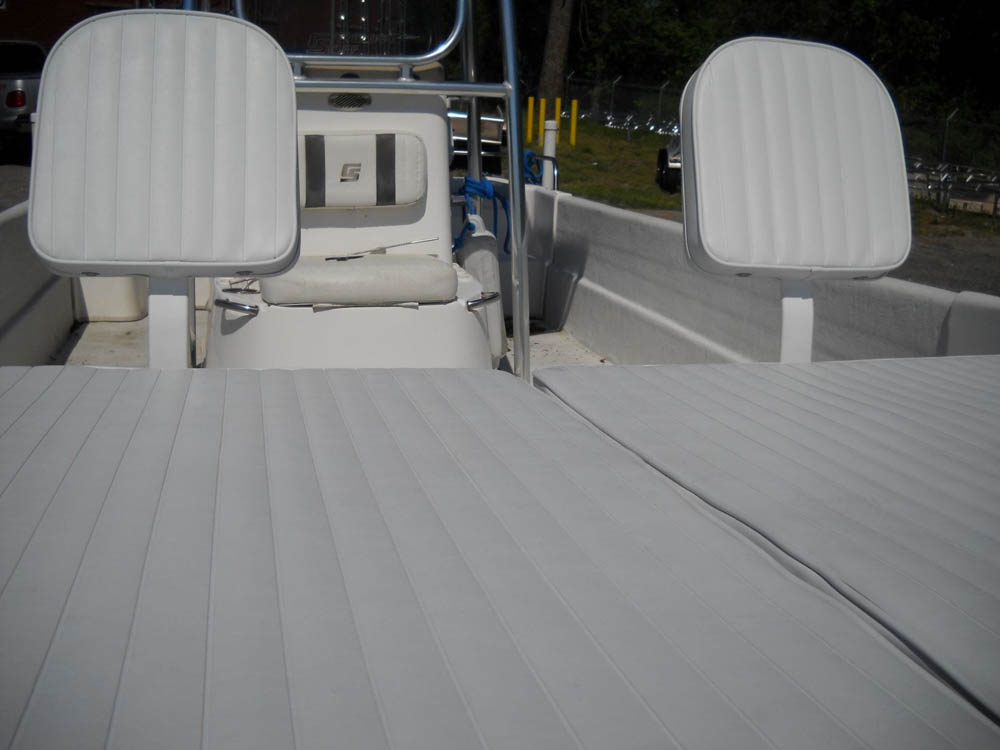 Custom Back Rest Cushions for the bow or stern of your boat to make your passengers ride in comfort when out on the water.  Available in pleated or smooth vinyl in colors to match the color scheme of your boat.
Manufactured from machined aluminum components for durability and performance.  We custom make these components for comfort and ergonomics.  Aluminum does not rust or corrode to give you a pleasing appearance for many years to come. Above all, the comfort of your passengers is paramount to a great day on the water.
Custom Back Rest Cushions are available for most major brands of boats such as Carolina Skiff, Sea Hunt and many more.  Back Rest Cushions are installed to meet the unique features of your boat.
We manufacture the cushions for your back rest in our in-house facility to ensure the highest quality.  You can also order cushions for your bow and leaning post if needed. Above all, our craftsmen demand a fine product for you to enjoy.
Please contact High Speed Welding for all of your custom boat requirements such as t-tops. leaning posts and fishing rod holders.  We can be reached through our contact page. Reach out to one of our service professionals today.