Truck Bed Rod Racks – Aluminum Rod Holders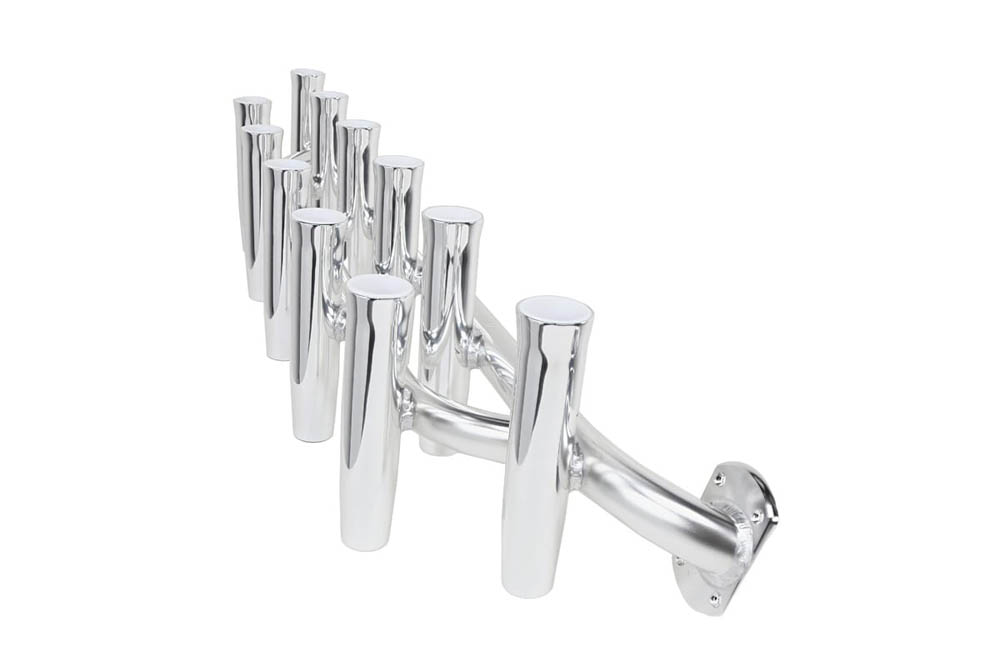 We manufacture Truck Bed Rod Racks.  The standard quantities are 6, 9, and 11.  Custom rod racks are available upon request, however are at a higher price.  Our standard sizes are fabricated from within a jig to keep our costs lower.  These aluminum rod racks are designed to mount on the back side of truck toolboxes.  We can also design the rod racks to mount to the truck bed rails.
These rod racks are fabricated with anodized aluminum, so they will not rust, chip, or corrode.  The aluminum rod holders have plastic liners to protect your rods.  The bottom of the tulip rod holders have pins, so your rod gimbals will lock in place.  We started manufacturing these truck bed rod racks do to customer demand.  We are familiar with all most truck beds because we primarily manufacture custom aluminum ladder racks.
Our rod racks are popular and we ship them all over the country.  We have custom boxes and foam to make packaging a breeze and helps deliver your rack without damage.  All rod racks come with stainless steel hardware to help secure them firmly to your truck toolbox.  If you would like to purchase a toolbox as well, click the link in the last sentence to view our selection.
Please give us a call if you have any questions or if you'd like to move forward with an aluminum rod rack.  We can be reached by calling 910-632-4427.