Carolina Skiff Ski Tow – Boat Ski Tow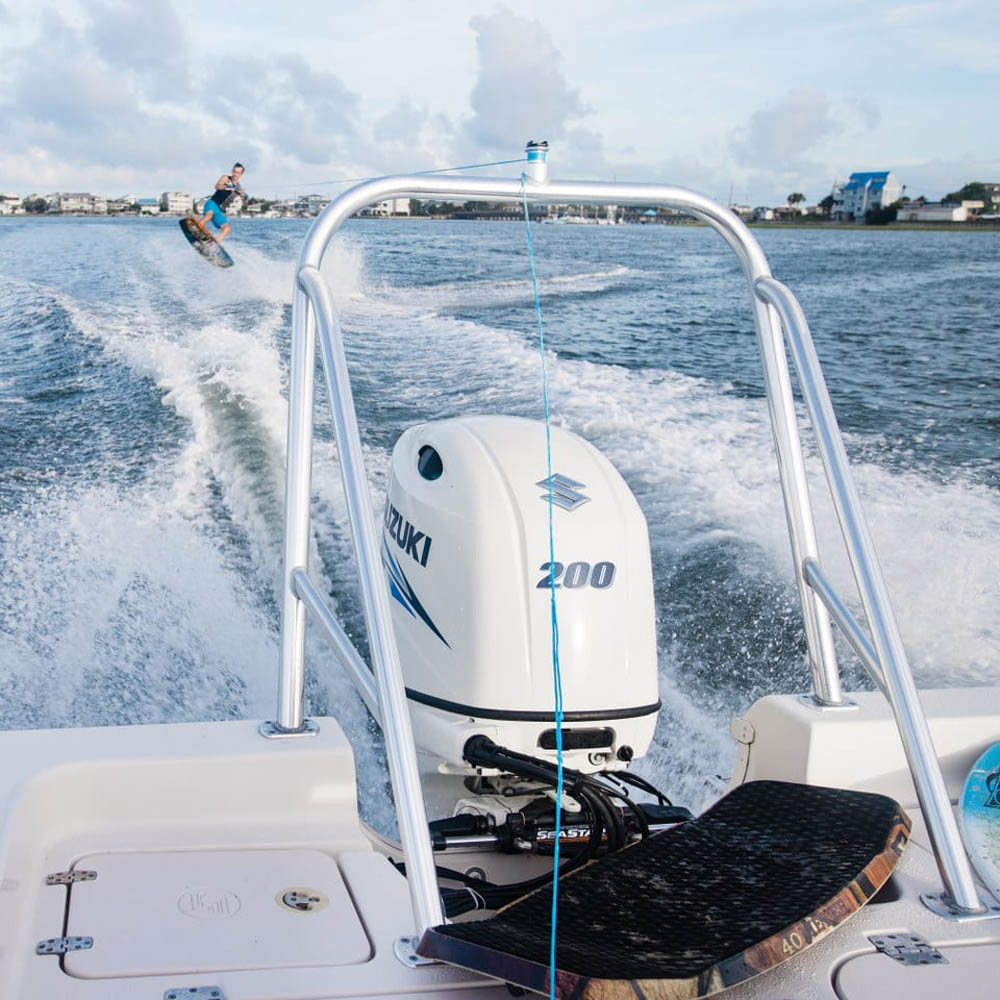 A Carolina Skiff Ski Tow for a Boat is the best way to raise the line up and keep it out of the water.  It keeps the kids happy and dry.  Our boat ski tows can be used for skis, wake boards, and tubes.  We do not recommend towing other boats.
Design
Our ski tows are designed for the boat it's installed to.  We make sure that it does not interfere with the motor or any other feature of your boat.  We try to keep a low profile design, but also high enough to provide a good pull.  If the ski tow is too tall, then it is a weak design and looks funny.  We keep it above the motor and below the center console grab rail.
Anodized aluminum is strong and will not rust.  We use stainless steel hardware and fender washers for the installation.  Backing plates are not recommended, because f installed too strong, you boat could be damaged severely if there is an accident.
Availability
Since our ski tows are custom built, we need the boat at our location in order to build.  We try our best to offer a 1-week turnaround, because we know you want your boat back sooner than later.  If you're hauling your boat from far away, special accommodations can be arranged.
Ski Tows can be designed so that they're easily removable.  Most people add 2 rod holders to their ski tows.  Powder coating is available, but can add up to 10 days to the build time.
Our ski tow page has more information and pricing.  You're also welcome to call 910-632-4427 and talk with one of our ski tow experts.  If you'd like to see a video about our ski tows, click here to watch a video.