Aluminum Lumber Racks for Trucks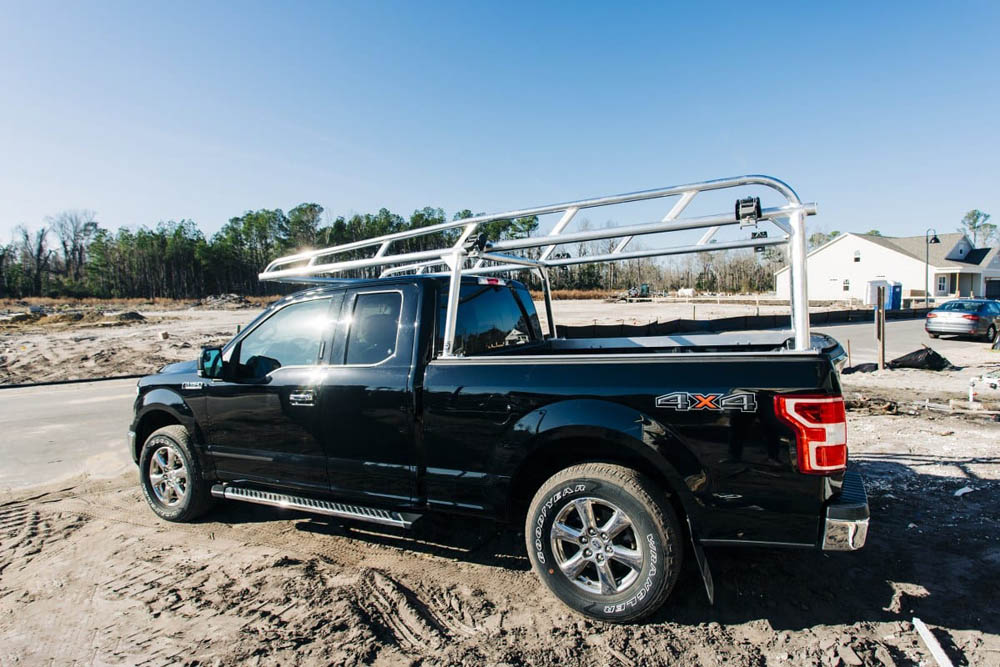 High Speed Welding specializes in aluminum lumber racks for trucks.  We build all of our truck racks with heavy-duty aluminum.  Our thick-walled aluminum allows us to claim the strongest aluminum truck rack on the market.  The anodized aluminum finish will not rust, chip or corrode.
Our Ryder Rack Lumber Racks come standard with a removable rear bar and wind deflectors.  The forward wind deflectors help keep the rack quiet while going down the highways.  The removable rear bar is a must so that you can load and unload large items like HVAC units and refrigerators.  The bar can easily be removed by pulling a few pins and rotating it out of the way.  Auto-retracting rack straps do not come standard on our Ryder Rack WELD, but do come standard on our SILVER.  The SILVER lumber rack is designed with modular components that allow us to ship them all of the country.
We offer free installations to customers that wish to drive to our Wilmington, NC facility.  Wilmington is located on the coast and offers a great getaway or reason to come to the beach.  Our installations take less than an hour if you're in a hurry and ready to get your lumber rack in business.
Click here if you'd like more information about our custom aluminum racks.  We also have this YouTube video that shows all the features for our Ryder Rack SILVER.  Please give us a call if you have questions or if you're ready to place an order for a new Lumber Rack for your truck: 910-632-4427