Rambox Truck Ladder Rack – Aluminum Rambox Rack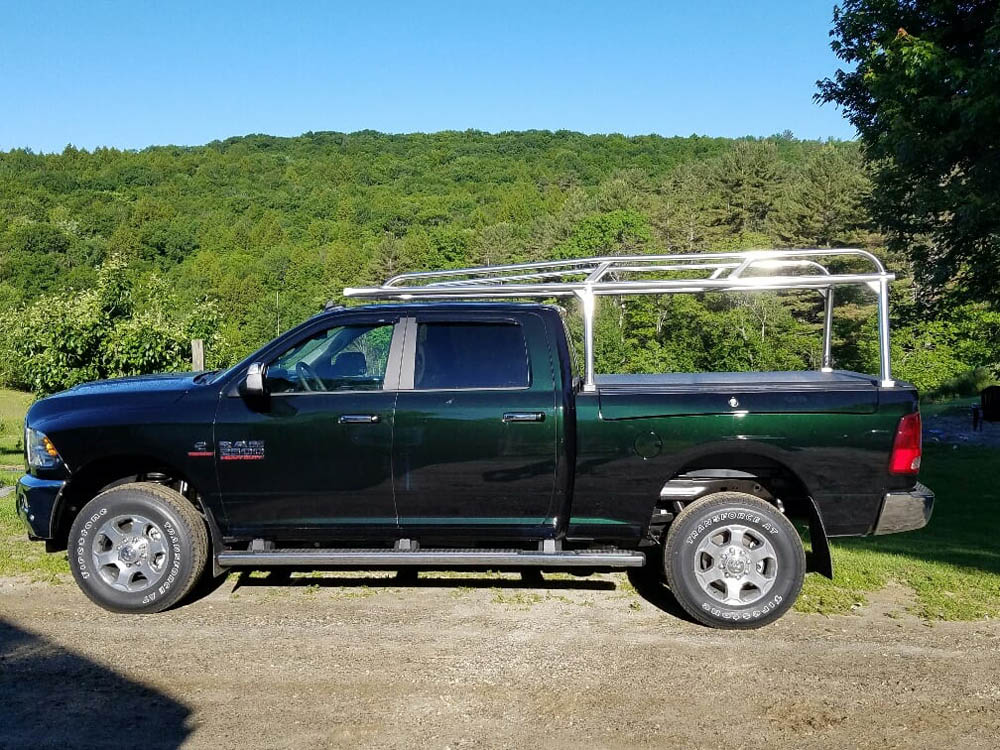 Check out these photos of this Rambox Truck Ladder Rack.  We received these from our happy customer.  He drove to our location to have this custom truck rack installed.  We specialize in custom aluminum ladder racks.  We have been in the custom truck rack business since 2005.  Our racks are built with heavy-duty anodized aluminum.  They will not rust, chip, or corrode, because we do not use steel.
Not all customers drive to North Carolina to have their racks installed.  Our most popular model is the Ryder Rack Silver.  This is a modular rack that we are able to freight to customers out of state.  We uploaded this video so you can see all the features of our aluminum ladder rack.  This rack comes standard with a removable rear bar, 4 auto-retracting rack straps, and wind deflectors.  The wind deflectors are installed, so that the rack will not be loud while driving down the highway.
We have manufactured 100s of racks for customers that specifically want a Rambox Truck Ladder Rack.  Our custom truck racks are built to order, so we can design them to fit any make and model.  We are standing by ready to help, so do not hesitate giving us a call: 910-632-4427.  You can also reach us through our contact page.