Key West Ski Tow – Custom Ski Tows For Boats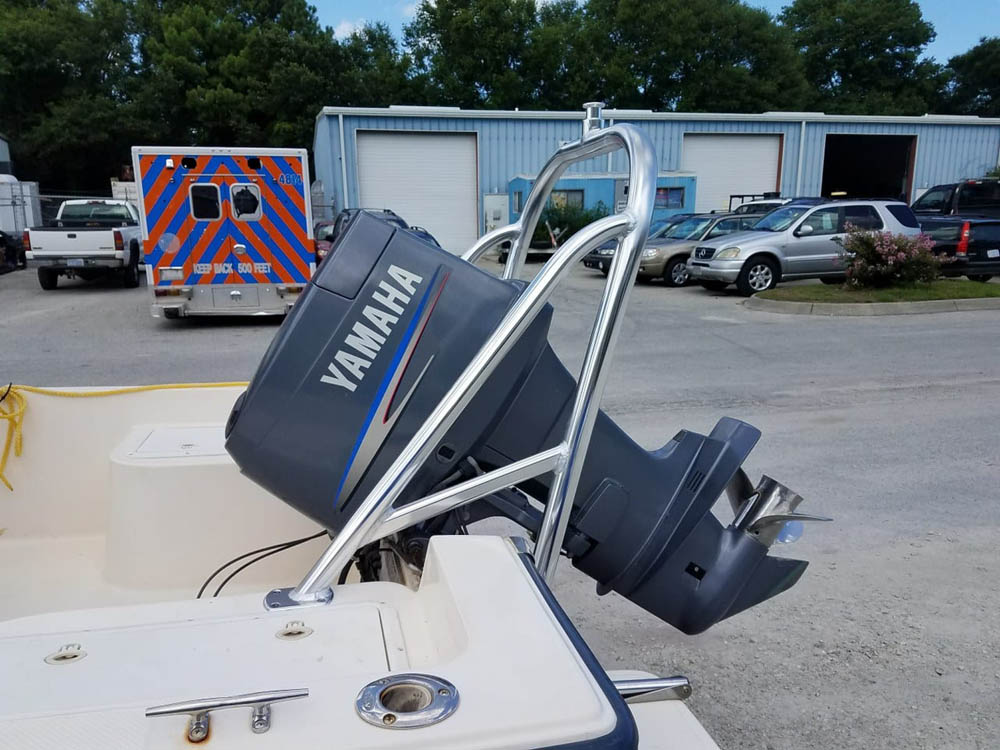 We just installed this Key West Ski Tow.  Each custom boat ski tow that we manufacture is built specifically for the boat that it's installed to.  Our ski tows are fabricated with 1.5″ and 1.25″ aluminum pipe.  The anodized aluminum is a shiny finish, however we offer powder coating as well.  Powder coating is durable and available in a lot of colors.
Each boat ski tow is installed with stainless steel hardware and 4000 marine adhesive.  The stainless hardware includes nylon lock nuts and big fender washers.  We position the location or each mounting flange in a strong and durable location.  We take into consideration the location not just for strength, but also function.  The ski tows and flanges do not interfere with the motor or any hatches.  Our slogan is "Style Meets Utility", so we consider function and looks during our custom builds.
Please don't hesitate to call if you have any questions about a a Key West boat ski tow.  We can be reached through our contact page.  Our YouTube page has a video that gives more information about our boat ski tows.  Here is a link for pricing and for more photos, so you can see more ski tows we've built for boats.