Powder Coated Ski Tow – Custom Ski Tows For Boats and Skiffs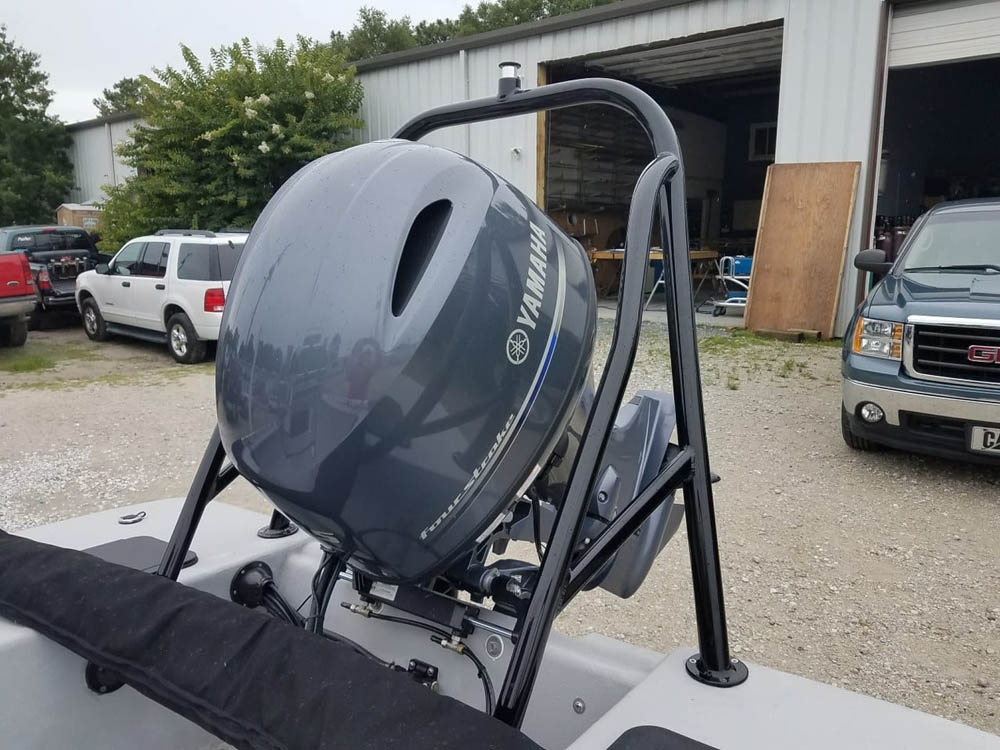 We just installed this black powder coated ski tow.  Our custom ski tows for boats and skiffs are all built to order.  We use heavy-duty aluminum pipe for our ski tows and ski pulls.  Anodized aluminum is the standard color, however powder coating is available.  Powder coating is durable and available in more than 100 colors.
When install all of our boat ski tows with stainless steel hardware.  The hardware includes nylon nuts and large fender washers for backing plates.  We use 4000 marine adhesive during the installations for a secure bond.  They are strong and capable of hauling multiple tubes and water skiers, however we don not recommend towing boats.
All of our ski tows are custom built to order, so upgrades are always a possibility.  Customers often add aluminum rod holders than can be used for trolling or rod storage.  We can weld them anywhere you'd prefer, so the possibilities are endless.  We also offer a removable option as well.
Please don't hesitate reaching out if you have any questions about a black powder coated ski tow.  We can be reached through our contact page.  You can also watch this YouTube video that talks about our boat ski tows.