Fishing Tower For Sea Hunt BX25BR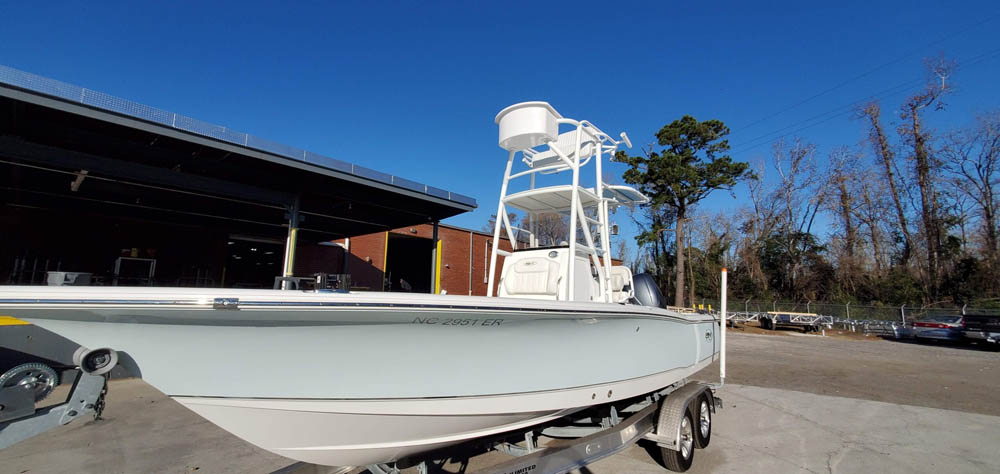 This Fishing Tower for Sea Hunt BX25BR was custom built by our crew.  The fishing tower has several options that the customer requested we add.  We included a white powder coat finish.  His leaning post was originally anodized, so we powder coated that too.  The cobia tower design is low enough so that he can trailer his boat down the road without a hassle.
The upper station includes additional rod holders and a leaning-post-style cushion setup.  We fabricate custom cushions at our factory to make custom fishing tower builds more efficient.  Customers are able to pick and choose from several different cushion colors and style.  The canvas is a special color that is white on the top and Carolina blue on the bottom.
We specialize in all types of cobia towers and t tops for boats.  All of the fishing towers we build for boats are custom built, so we can bring your dream to reality.  A Fishing Tower for Sea Hunt is not our limitation, but we provide towers for all types of boats.  Give us a call to place an order or if you have some general questions about our towers: 910-632-4427.  We also have this video that you can watch about our cobia towers for boats.