2" Pipe Frame
4 Rod Holders
Aft Canvas
Fiberglass Helm Box
Non-Skid Starboard Standing Pad
Integrated Side Ladders
Anchor Light
(No Controls / Rigging)
We build Cobia towers in their entirety. Existing T Tops aren't designed to be integrated with helm stations. Standard T Tops are not strong enough to support the weight of an upper station and helm box. Our custom Cobia towers include a ladder and wire chase for the consoles and cables. Above all, it always looks like an afterthought to add a helm station to an existing T Top. If you want your boat to look and perform best, let's start from scratch.

Custom Cobia Tower Features
High Speed Welding Towers use a custom designed helm box unlike other helm boxes, which are bulky and do not look good. We use sleek helm boxes that are only available on our custom cobia towers.

Our towers can include outrigger mounts that accept TACO base plates. Rod holders are a must for storage. For illumination, we include 1 forward LED and 2 rear LED spreader lights. The fiberglass hard top includes an integrated radio box that is great for storage. Bolster cushions and a life jacket storage can easily be added.

Cobia Towers have at least 4 console mounts and 4 deck mounts. We install cobia towers with stainless steel hardware and marine adhesive. Below are videos that display and further explain our custom cobia towers.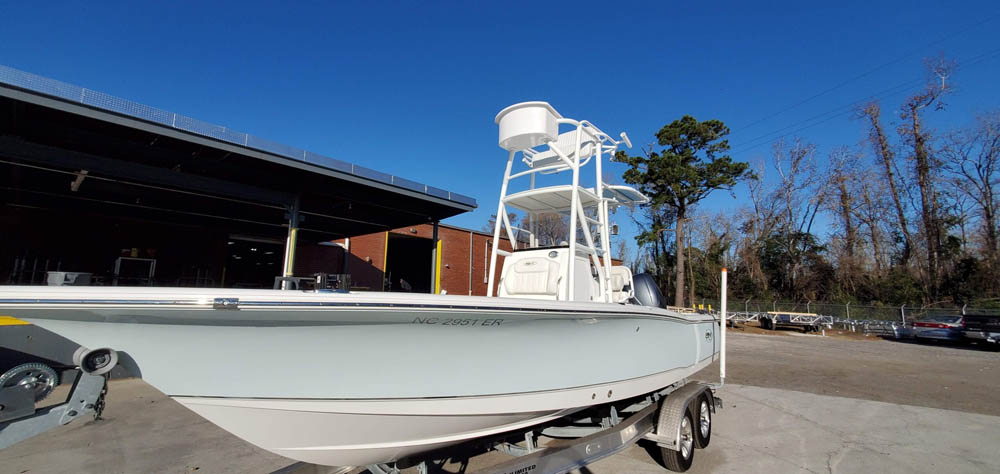 This Fishing Tower for Sea Hunt BX25BR was custom built by our crew.  The fishing tower has several options that […]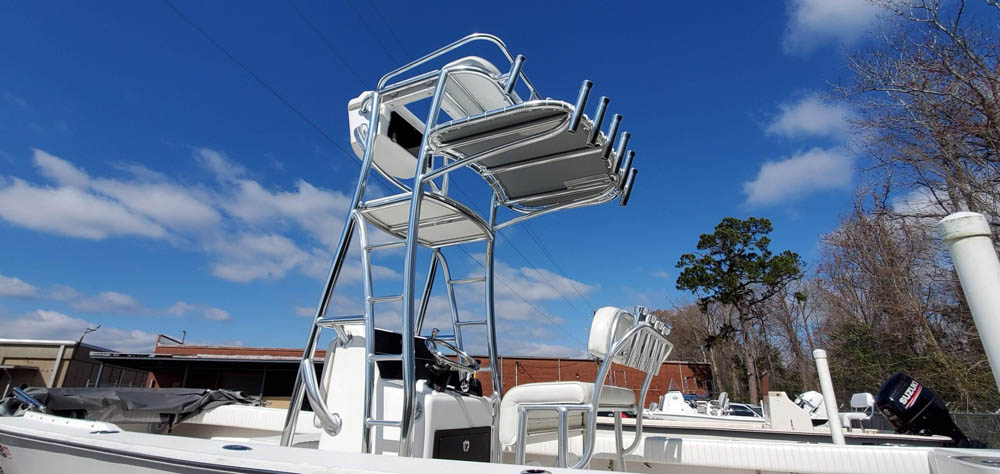 We built a custom step-up cobia tower for this Aquasport boat.  We specialize in custom aluminum fabrication, so a cobia […]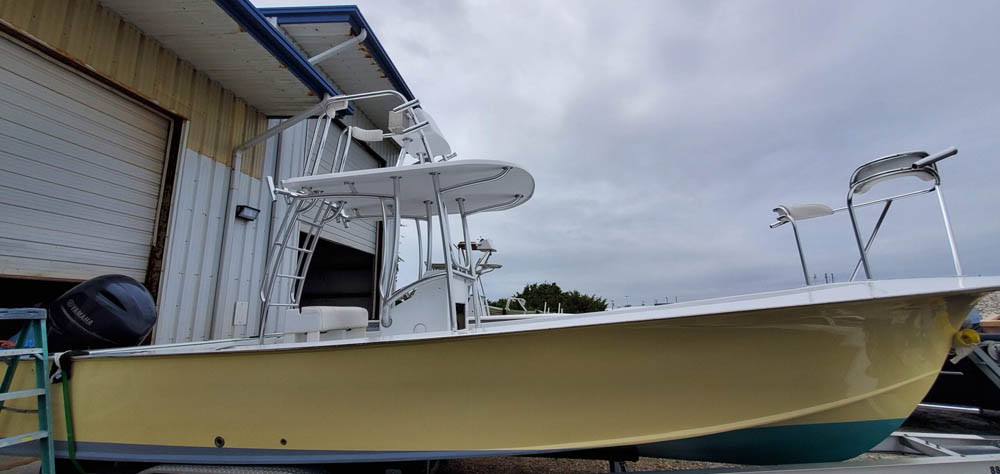 High Speed Welding just completed a custom aluminum cobia tower for a Glenn Bradley boat.  The original tower was damaged […]