Aluminum Knapheide Ladder Rack – Custom Truck Rack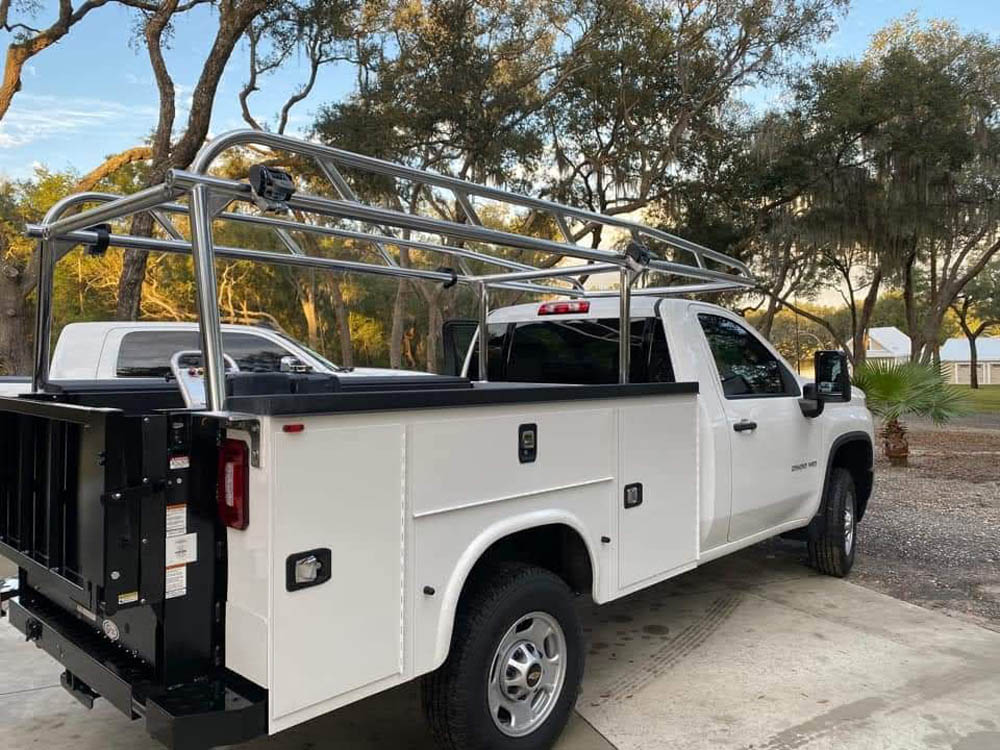 We are happy to share these photos of an Aluminum Knapheide Ladder Rack.  This customer is out of state and needed a custom truck rack.  We specialize in aluminum racks for trucks.  We build racks for single customers as well as truck fleet ladder racks for large truck upfitters.
Our racks are slightly modular, so we can ship them anywhere in the country.  Some customers drive to our NC location to have custom racks installed on their trucks.  We also have a large aluminum trailer that we use to haul bulk orders all over the country.
We've been manufacturing our Ryder Rack since 2005 and have delivered 1000s since then.  Our racks are custom built to order, so custom modifications are always a possibility.  Our most popular upgrade is auto-retracting rack straps.  Rack straps come standard on our Ryder Rack Silver.  If you are buying a new truck from a dealer, ask your upfitter for an Aluminum Knapheide Ladder Rack.
You can watch a video here that has information about our most popular ladder rack.  If you have any questions about our racks or if you'd like to place an order, please give us a call and we'll be glad to help: 910-632-4427