Leaning Post With Storage – Boat Leaning Post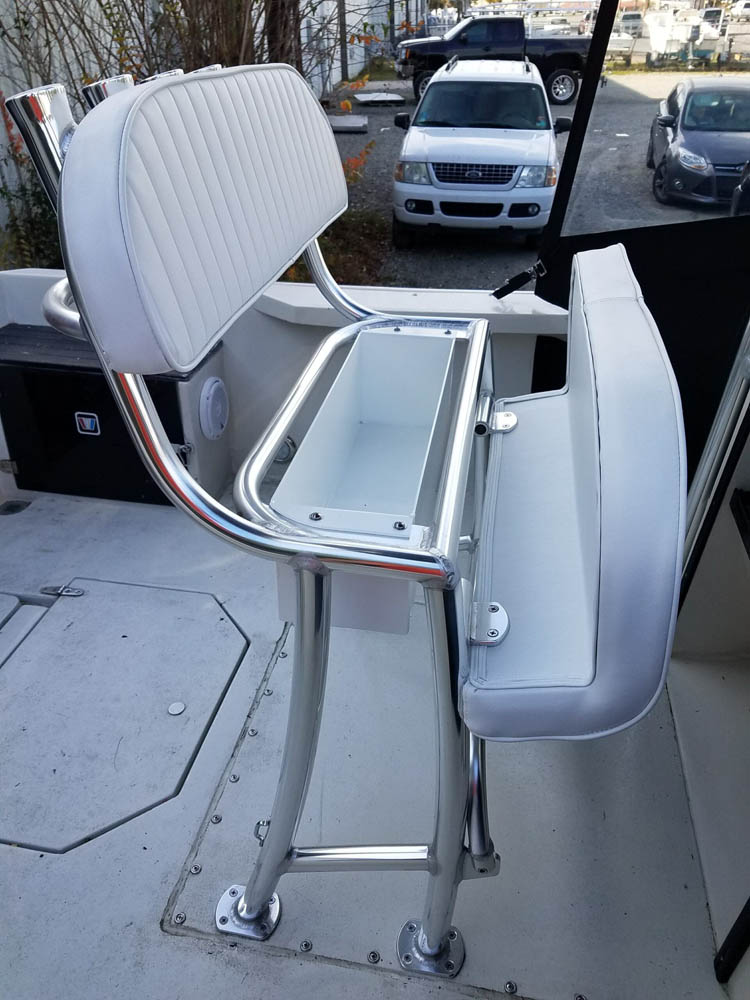 We just installed this custom leaning post with storage.  This particular customer wanted a storage compartment underneath the folding seat.  The leaning post also has a folding footrest, so that it can be out of the way when not being used.  We fabricated all of our leaning posts and custom cushions within our Factory.  The cushions on this boat seat have pleats.  We also have non-pleated materials, so the possibilities are endless.
Custom leaning posts give the customers the availability to pick and choose which options they want.  Customers are involved, so they can pick custom colors or choose colors to match their existing boat cushions.  Standard finish on our leaning posts is anodized aluminum, however we do offer powder coated leaning posts as well.  We get a lot of inquiries about our leaning post with camouflage cushion.
We have a new style leaning post that we are capable of shipping to your location.  Our factory is located in Wilmington, NC, so installations are available.  Please do not hesitate to give us a call if you have any questions or if you'd like to place an order for a leaning post with storage.  We can be reached by calling 910-632-4427