Custom Boat Curtains For A Parker Center Console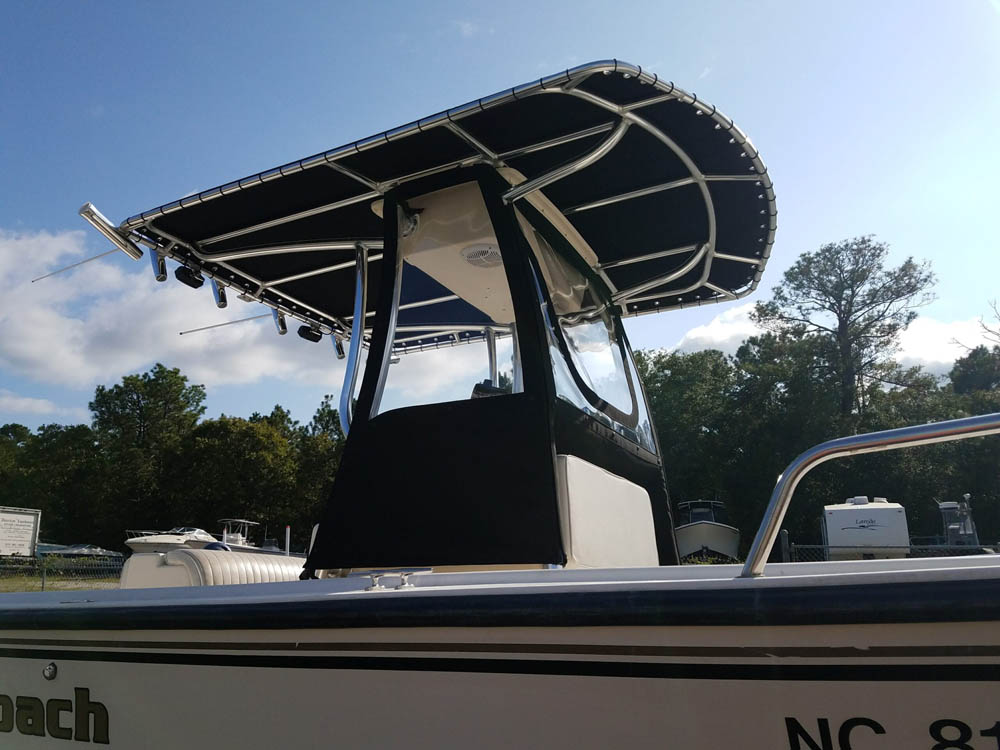 Today we installed some Custom Boat Curtains for a Parker Center Console.  We started off this project with a brand new Aluminum T Top.  Before the T Top was installed on the center console, we took a pattern for the boat curtains.  Our Factory a wide range of equipment from CNC metal forming capabilities to sewing machines.  We take pride in the quality of our marine related products.  The curtains where a great fit and look amazing.
This style is sometimes referred to as a phone booth, because it is a a 3-piece curtain set.  The front portion of the curtains could be adapted with a zipper and opening, so that wind can blow through.  We use sunbrella materials and tenara thread, because it holds up the longest.  Sunbrella offers more than 150 colors to choose from, so you'll be able to find a color that matches your boat.
Our marine canvas shop is not limited to curtains.  We offer custom boat cushions and fabricate all of the canvas for our Canvas T Tops for boats.  Our Factory produces more than 1000 T Tops per year.  We supply our products to several large boat manufacturers within our area.
Please do not hesitate contacting us if you have any questions about our T Tops or Custom Boat Curtains.  We glad to help.  Please reach us through our contact page.