Ski Pull For Carolina Skiff – Custom Aluminum Boat Ski Pull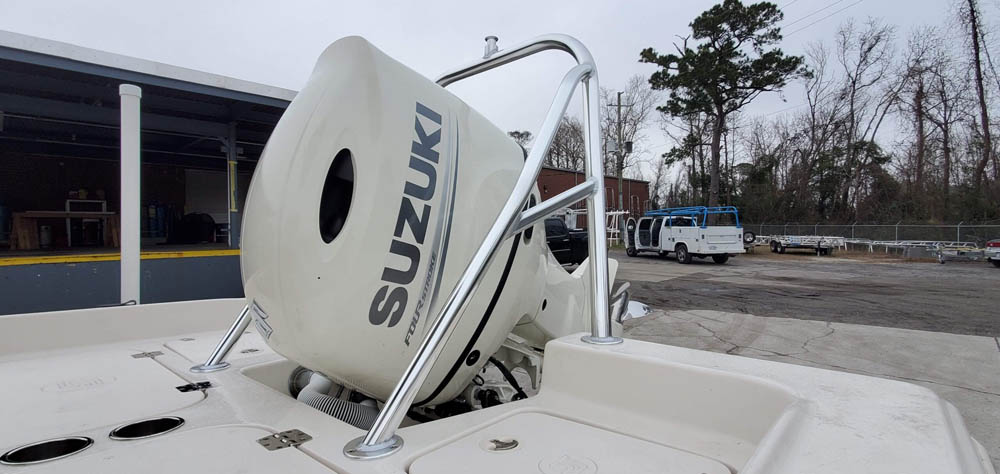 We just installed a Ski Pull For Carolina Skiff.  This custom aluminum boat ski pull was designed for the boat it's installed to.  All of our ski pulls and ski tows are built to order, so custom accessories are available.  They are designed with 1.5″ and 1.25″ anodized aluminum pipe.  We build them so that the motor has a full range of motion, so there is no interference.
We install the ski pulls with stainless steel hardware and fender washers, so it's very secure.  Before we fasten the bolts, we use 4000 marine grade adhesive as well.  Our standard finish is anodized aluminum, however powder coating is available.  We can powder coat them in a bunch of different colors.  For most boats, we need them at our location in order to build a custom ski pull.  However, we have a jig for new model Carolina skiffs.  We can freight them to your location, but installations are free if you can bring the boat to us.
Please don't hesitate to call if you have any questions about our Ski Pull for Carolina Skiff.  We can be reached by calling 910-632-4427 or through our contact page.  If you'd like more information check our our ski pull page.  Here is a YouTube video link on our boat ski tows.