C Hawk Boat T Top – Canvas T Top for C-Hawk Boat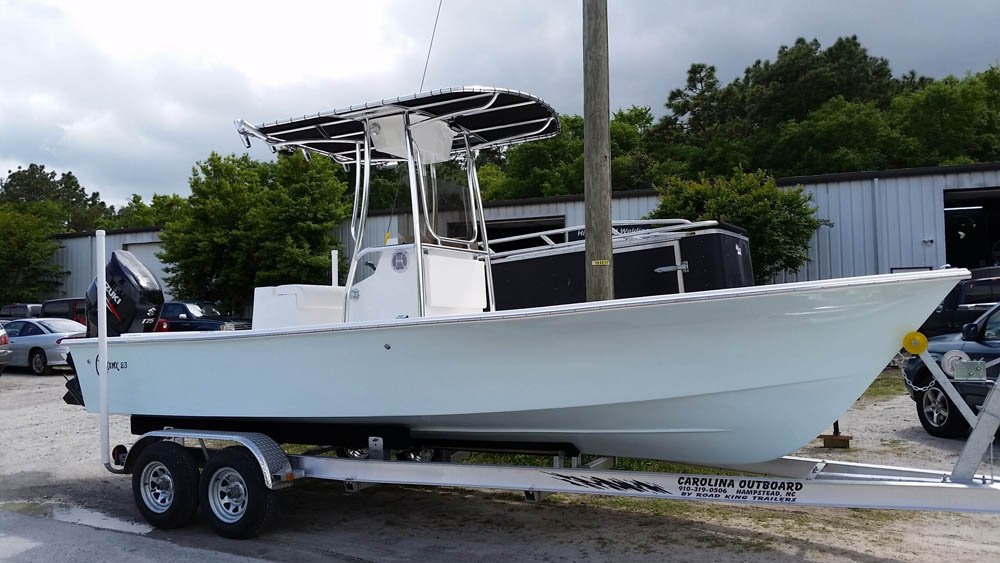 We just installed the C Hawk boat T Top.  This is a canvas t top for c hawk boat.  All of the T Tops we fabricate are custom built, so each one is different.  This allows the customer to choose which T Top accessories they'd like to add.  Our custom T Tops come with 4 rod holders, sunbrella canvas, anchor light and installation.  This T Top has a few options, such as a fiberglass radio box.  It also has some LED Spreader Lights, so the deck can be lit up at night.
The outrigger extrusions are pre-drilled for TACO outrigger plates, so installation is a breeze.  The kingfish rod holders out the side of the T Top are great for trolling.  This T Top has a black sunbrella canvas.  Sunbrella is the industry standard and offers over 155 colors to choose from.  We provide a color wheel, so that customers can choose their color when they drop off their boat.  The metal work finish is anodized, however we offer powder coating.
If you have any questions about our C Hawk Boat T Top, don't hesitate to call.  We can be reached through our contact page. Here is a video like to our custom canvas T Tops.