Custom Hard Top Frame With Fiberglass Top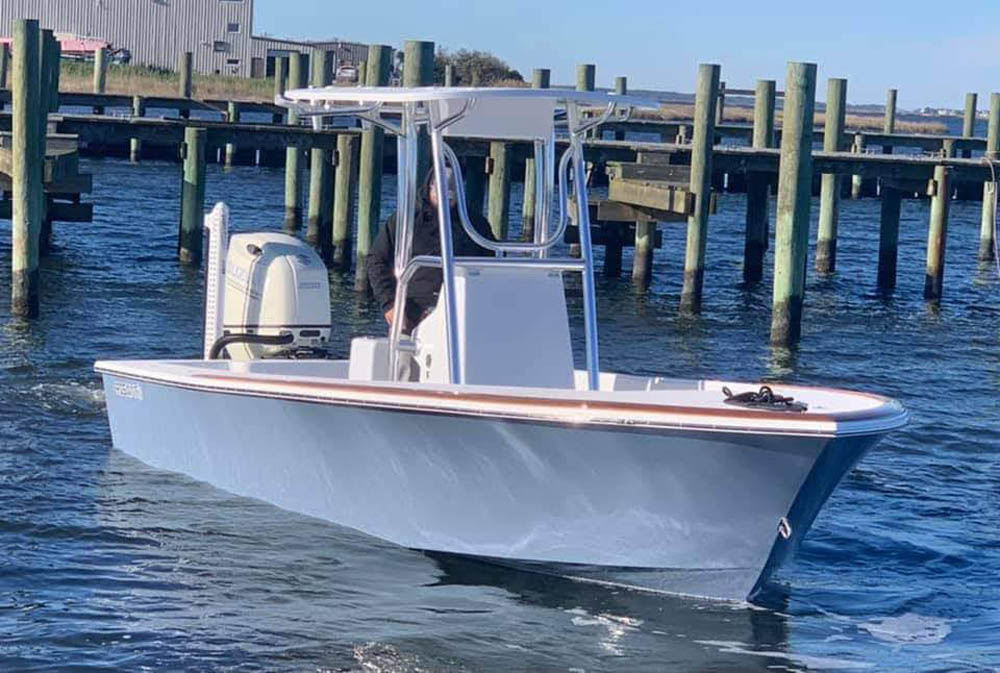 We received some in-water photos from our client at Croswait Custom Composites.  They build custom boats and we built a Custom Hard Top Frame with Fiberglass Top to fit.  Our custom hard top frame is designed to the boat it is for.  The fiberglass tops are built to order, so we can have them built in any color you choose.  Building the hard tops to order is great, because the customer has a lot of input.
This hard top was fabricated with 2″ anodized aluminum.  The aluminum is strong and polished.  It will not rust like stainless steel.  We molded in a custom fiberglass radio box for storage.  The top came with 4 rod holders, outrigger plates, grab rails and king fish rod holders out the side.  Other custom options are available as well, such as life-jacket storage and LED spreader lights.
The fiberglass tops have a foam core, so running wires for spreader lights and anchor lights is easy.  The route tubes we supply to the side of the box easy access to running antenna cables or electrical wires up the hard top frame.  We make our route tubes large, because it makes rigging the hard tops a lot easier.
Please contact us or visit this page if you have any questions about our custom hard top.  We also have a youtube video that shows options if you're in the market for a custom cobia tower. We can be reached through our contact page.