1.5" Pipe Frame
4 Rod Holders
Sunbrella Canvas
Anchor Light
Installation
ALUMINUM FRAME Keeping the T Top verticals, or legs, near the corners of the console, we design a precise custom fit to your center console boat. Our console mounts also double as route tubes to keep wires neatly out of sight and protected. With 9 different T Top "ring" configurations, we choose the perfect size for your boat that the custom T Top is mounting to. Rings range in sized of 60″ x 85″ to 66″ x 108″. If none of these predetermined sizes work, we will design a specific ring to fit. When we install the T Top, the 4 console mounts are secured with stainless steel bolts and nylon nuts, with 4000 marine adhesive (medium strength fast-cure) under the flanges. FABRIC We have everything you need to protect your boat and enhance its beauty with Weblon and Sunbrella marine fabrics, giving the ultimate protection from the harsh elements. We customize all covers such as console and leaning post covers for a secure fit. With a wide selection of rich fade resistant colors to choose from, your boat will stand out without compromising performance. Laced with 1/8" cord.

More colors and information about Sunbrella Marine Fabric Here
THREAD We use SolarFix PTFE thread on everything we sew. It is unaffected by UV exposure, acid rain, or mildew and is guaranteed for the life of the fabric. It will not degrade with exposure to cleaning chemicals or industrial pollutants. Made from 100% PTFE fiber. LIFE JACKET BAG Optimize storage on your boat and have peace of mind with quick access for flotation equipment. We custom fit life jacket bags to be tight to the boat's framework, which keeps stored items secure and make access easier. The material used is a tight woven mesh, giving both strength and breathability.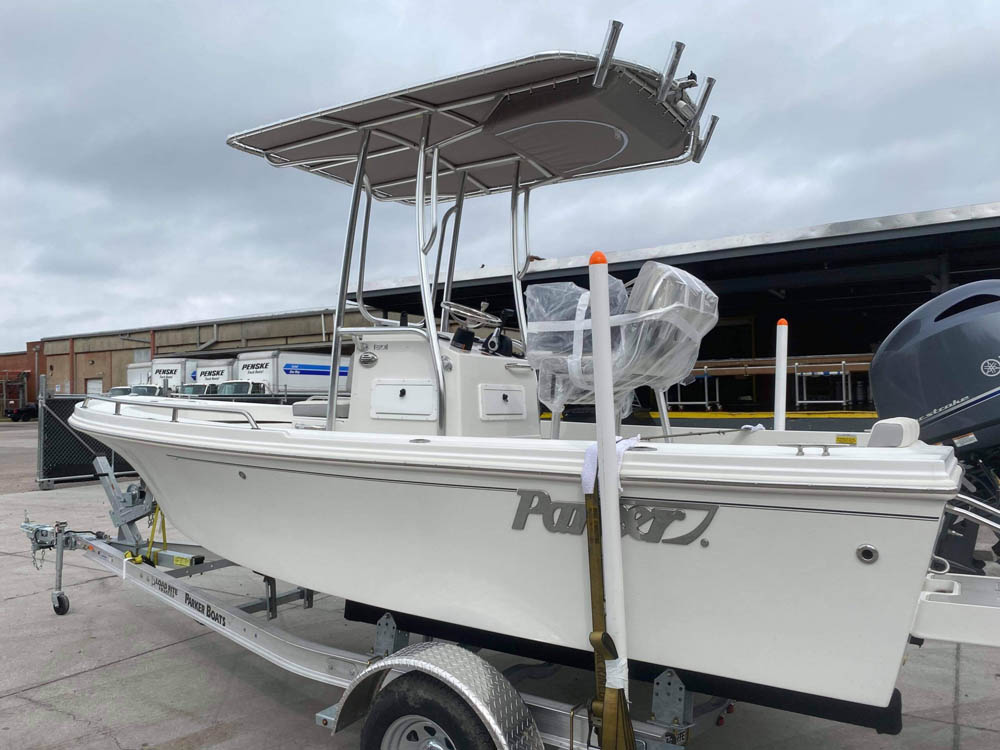 Check out this 1801 Parker T Top.  This custom ttop received our standard features as well as some other.  Standard […]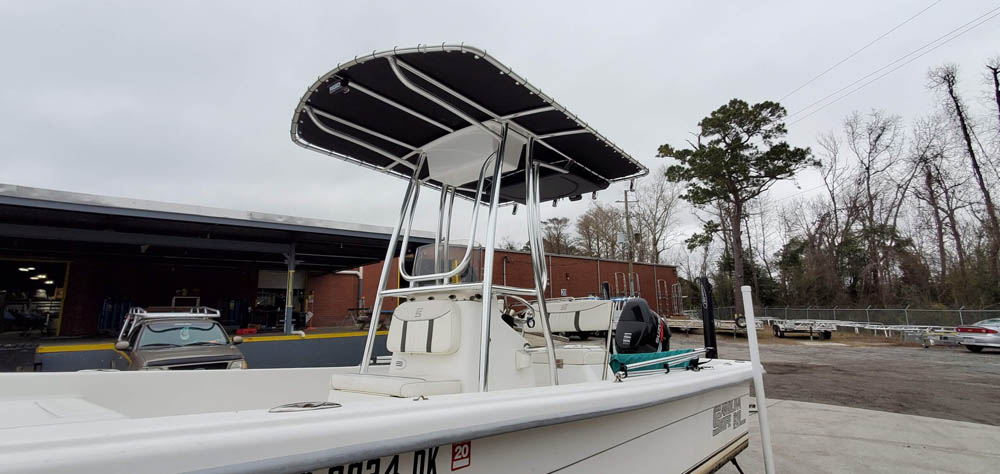 We just installed this Carolina Skiff Elite T Top.  This boat is a Carolina Skiff 21 Elite Series.  Custom T […]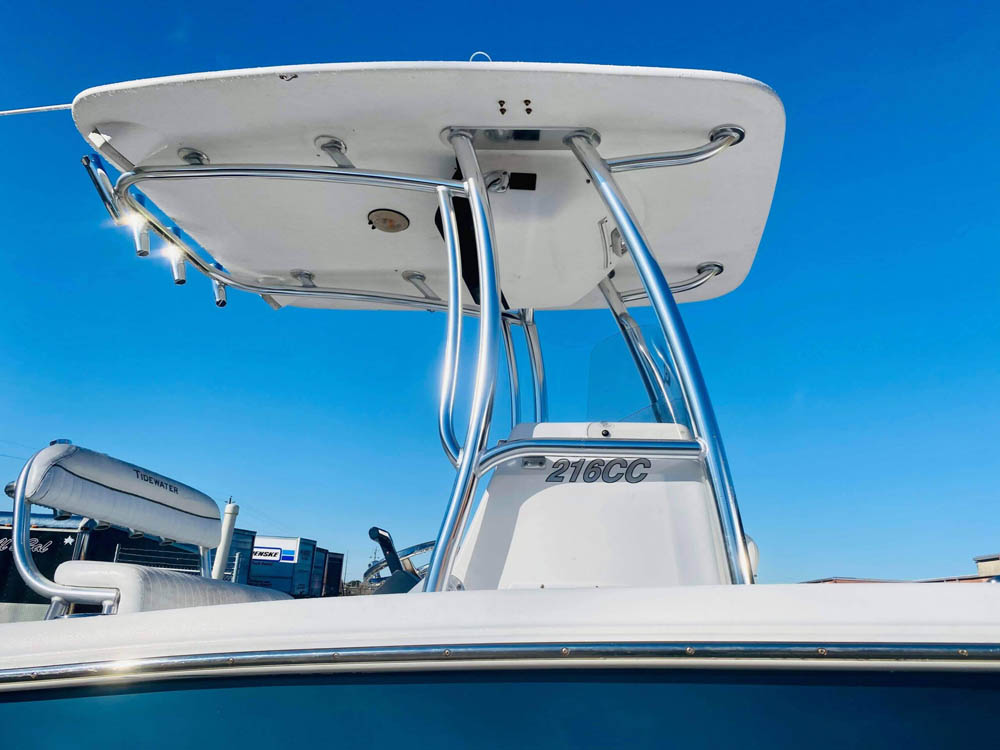 We had a customer call about his broken hardtop.  Several locations of the frame were beyond repair, so we built […]