Aluminum Boat Show Stairs – Steps For Boat Shows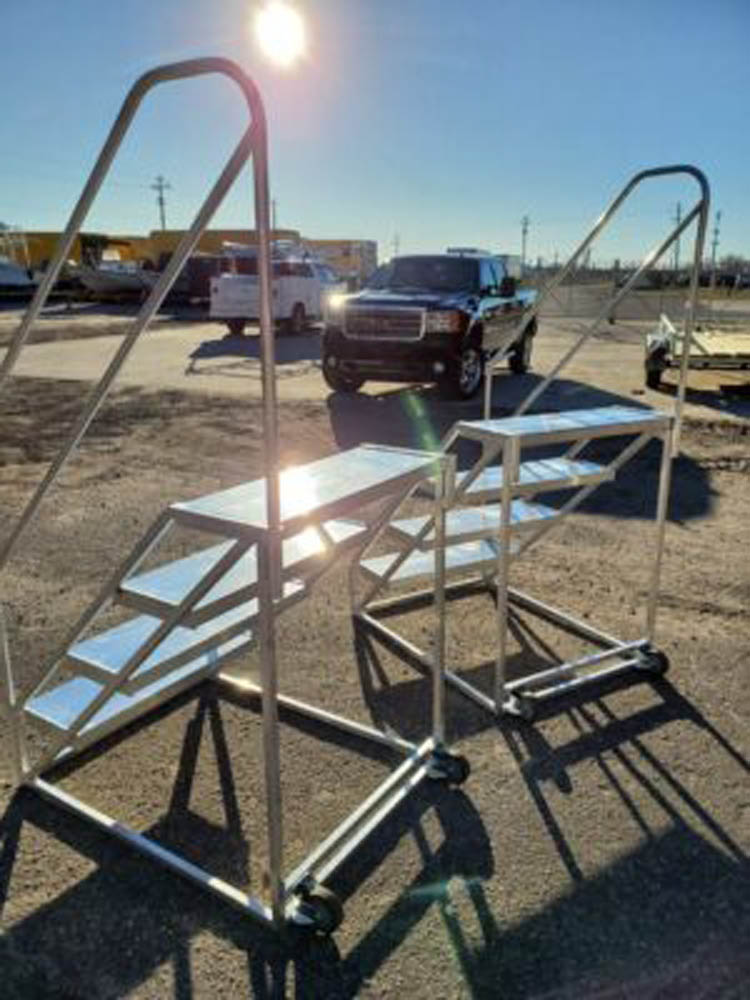 We just completed this set of aluminum boat show stairs.  These are steps for boat shows, so that customers can easily get in and out of the boats.  We use 12″ wide aluminum bleacher material for the stair treads.  The bleacher material offers a great footing for each step.  The handrails are positioned inside sleeves, so that they can switch from side to side.  The forward side of the aluminum stairs have stationary casters, so that the stairs can easily be moved around the boat show.
The handrails can be removed, so that the stairs are easier to transport to and from each boat show.  These stairs are fabricated with 4 steps, because that is the standard height.  However, we can adjust the number of steps to be different heights for different boats.  Our Factory is located in Wilmington, NC so local pickups are encouraged, but we can freight these stairs all over the country.
Please don't hesitate to contact us and ask about our boat show stairs.  We can be reached through our contact page.  These are not a standard item in our aluminum fabrication lineup, however we have a pattern.  We can use the pattern to make all sorts of different steps for boat shows.