Safety Rails For Carolina Skiff – Custom Aluminum Bow Rail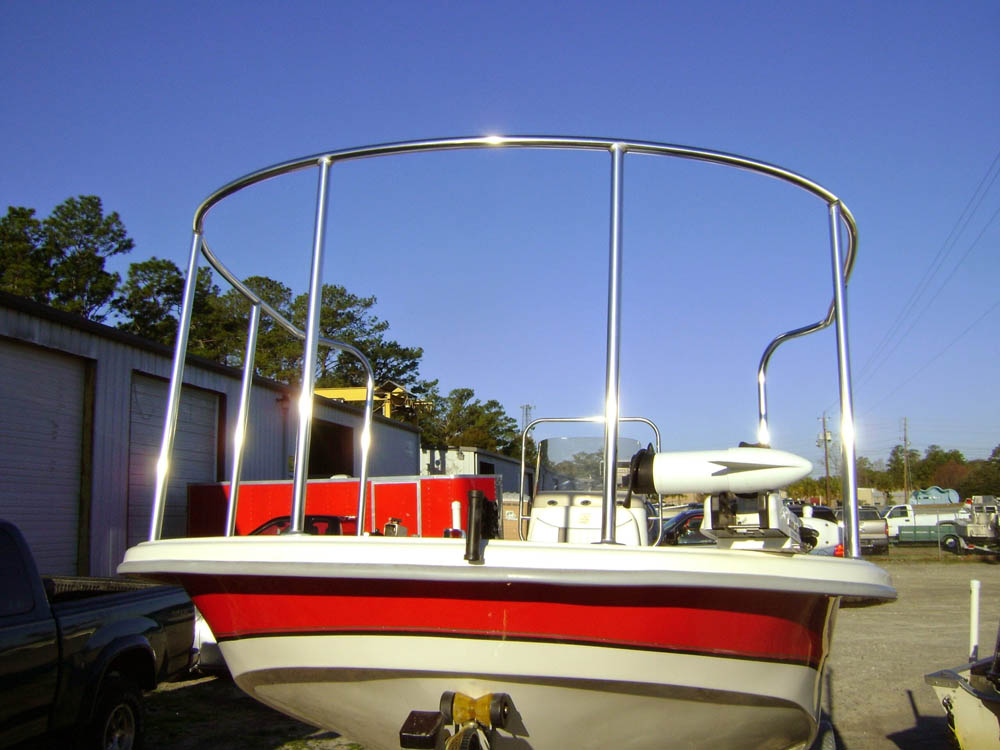 We just installed some safety rails for Carolina skiff.  This custom aluminum bow rail was fabricated to make the boat safer.  Our customer is an older gentleman, so he wanted something extra to hold on to when he is fishing.  He asked that we make them a specific height, so that he feels safe and comfortable.  They're not too high, because he wanted to make sure he could still fish while standing on the bow.
Our custom aluminum bow rail and rails are built to order, so they can be customized in any sort of way.  We fabricate each set of boat rails specifically to the boat they're installing to.  Every boat is different, so it's important that we have the boat at our location.  Having the boat at our location is important, because we can make sure that they will fit and securely installed.  We use 1″ pipe that measures 1.25″ on the outside.  The pipe is anodized aluminum, so it will not rust, chip, or corrode.  Powder coating is available, so there are over 100 colors to choose from.
Please don't hesitate to call if you have any questions about our boat rails.  Here is a link, so you can see other photos and blog posts of our custom bow rails and stern rails.  We have fabricated several sets of safety rails for Carolina Skiff.  We can be reached through our contact page.