Aluminum Ski Pull for Carolina Skiff 21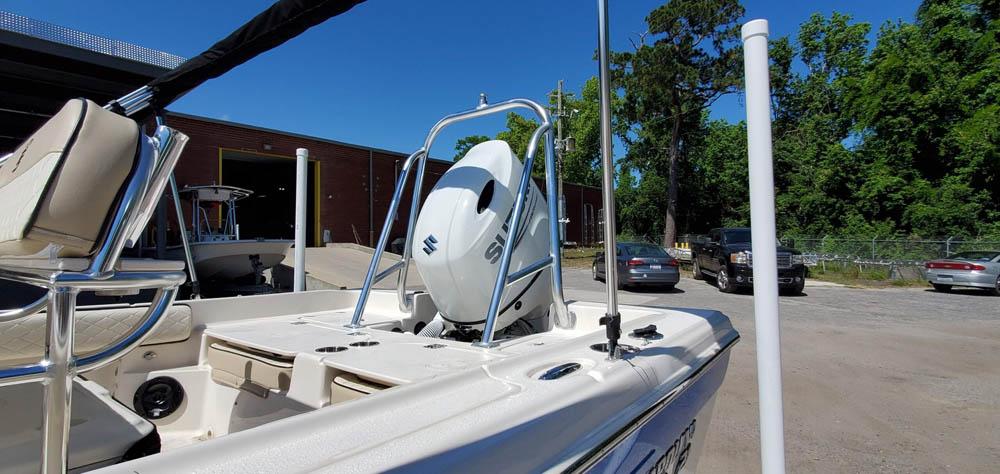 This Aluminum Ski Pull is for a Carolina Skiff 21.  Each boat is specific, so the ski tows are built to order.  We fabricate them with 1.5″ aluminum pipe, because it's stronger than 1.25″ pipe and will not break.  The finish is anodized, however we offer powder coating as an option.
They are installed with stainless steel screws and marine adhesive for a strong bond.  We make sure that the motor and access doors have full range of motion during the fabrication process.  It is also important that the swim ladder is functionable as well.  This is a standard aluminum ski pull, but we do offer upgrades.  You can add rod holders for storage or trolling.  Some customers have added wake board holders as well.
Please contact us if you'd like to schedule an installation of a custom aluminum ski pull.  We typically need the boat at our location for less than a week to do the fabrication.  We can be reached through our contact page. Here is a link if you'd like to get more information about our custom aluminum ski pulls.  We also have other blog posts, so you can see more ski tow images.  This video gives a great representation of our custom ski pulls and ski tows.