Ryder Racks Available Installers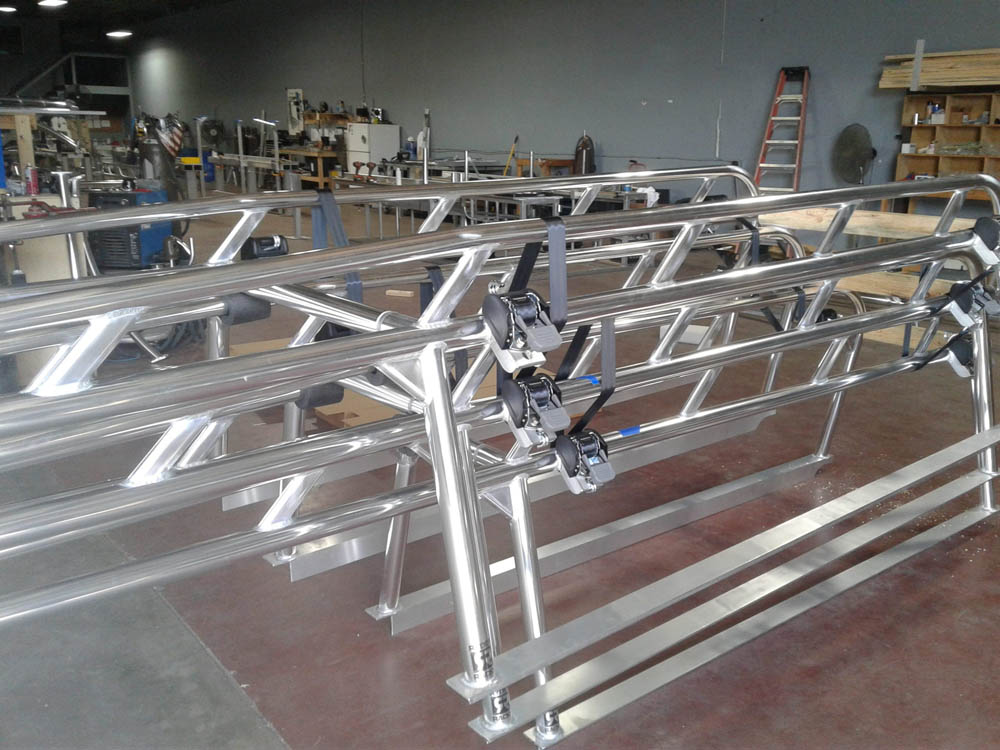 Ryder Racks aluminum ladder racks have been a local favorite to the quality-minded contractor since 2005.  Ryder Racks manufactured by High Speed Welding of Wilmington, NC have expanded their offerings of anodized aluminum ladder racks.  We make our SILVER available to truck up fitters throughout the country.  Let us provide you with a dealer in your area to get you the best service possible when having a Ryder Racks installation.
The SILVER Ryder Racks is a modular ladder rack.  Constructed of anodized aluminum pipe for corrosion resistance and lite weight.  Your Ryder Racks available installers, install for all standard truck bed sizes.  Above all, they will provide the best Ryder Racks ladder racks available in your area.
Ladder racks that are manufactured from aluminum keep their appearance and provide superior durability and performance.   Your dealer can explain the benefits of ordering and installing a Ryder Racks aluminum ladder rack for your work truck.  Features include a removable rear bar, standard wind deflectors and a no-drill installation.  With one of the best payloads in the business and a proven record of durability, our ladder racks will be hard to beat.
We have considered many variables when developing our Ryder Racks over the years.   Wind noise, accessibility to the truck bed, payload, appearance and function. We continue to learn and listen to customer feedback to provide the highest quality, best performing ladder rack on the market today.
We build our ladder racks based on quality and performance, not cost.  Above all, to receive the highest in customer satisfaction.  Your Ryder Rack will provide you with years of service and will likely outlast your truck or service body.
We thank you for considering a Ryder Racks ladder rack for your next work truck.  Please contact us at 910-632-4427 for Ryder Racks Available Installers.