Aluminum Dock Gangways Provided For Wilmington, NC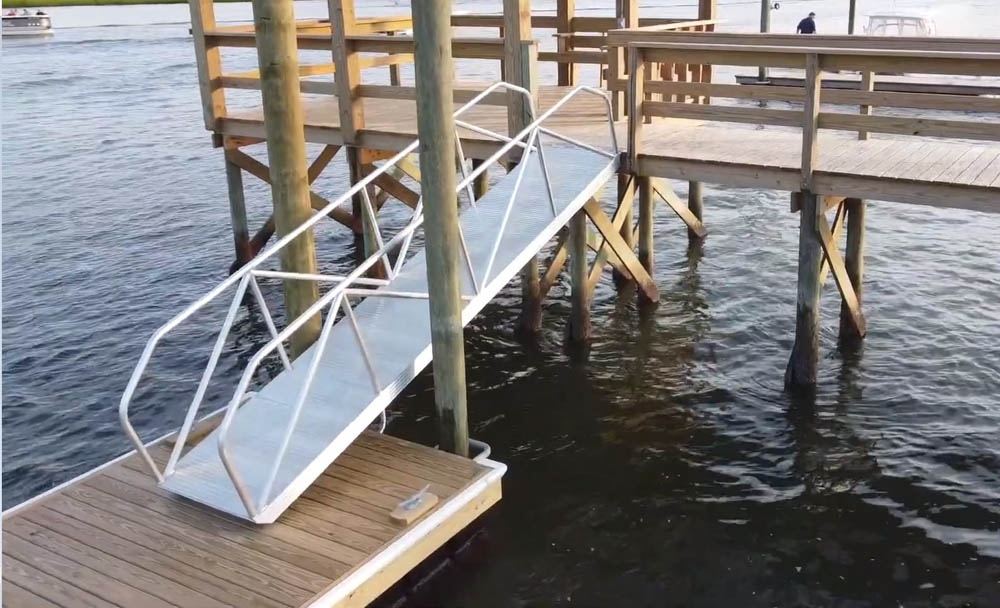 High Speed Welding has expanded our aluminum product offering by including Aluminum Dock Gangways provided for our coastal area.  We are located in Wilmington, however we service our aluminum gangways to other local towns.  Our dock gangways can be built custom if you have specific sizes or specifications.  Our standard size is 3'x16′, because that works well for the tides and docks in our area.
We keep a standard gangway at our Factory, so that we can offer a quick delivery to the dock it needs to go to.  Our custom delivery trailer is very convenient for getting the gangways all the way to the dock.  The trailer is only a little bit wider than the gangway, so it can fit in tight places.
We fabricate our dock gangways with materials that are designed specifically for the job.  The treads offer great stability when walking down at an angle.  We use 1.5″ aluminum pipe for handrails, because it is easy to hold on to.
Check out this video of a bulk gangway order that we delivered near Wrightsville Beach.  If you would like more information about our aluminum dock gangways, please reach us through our contact page. We'll be happy to help you out!