Custom Aluminum Bow Rails – Catamaran Boat Rails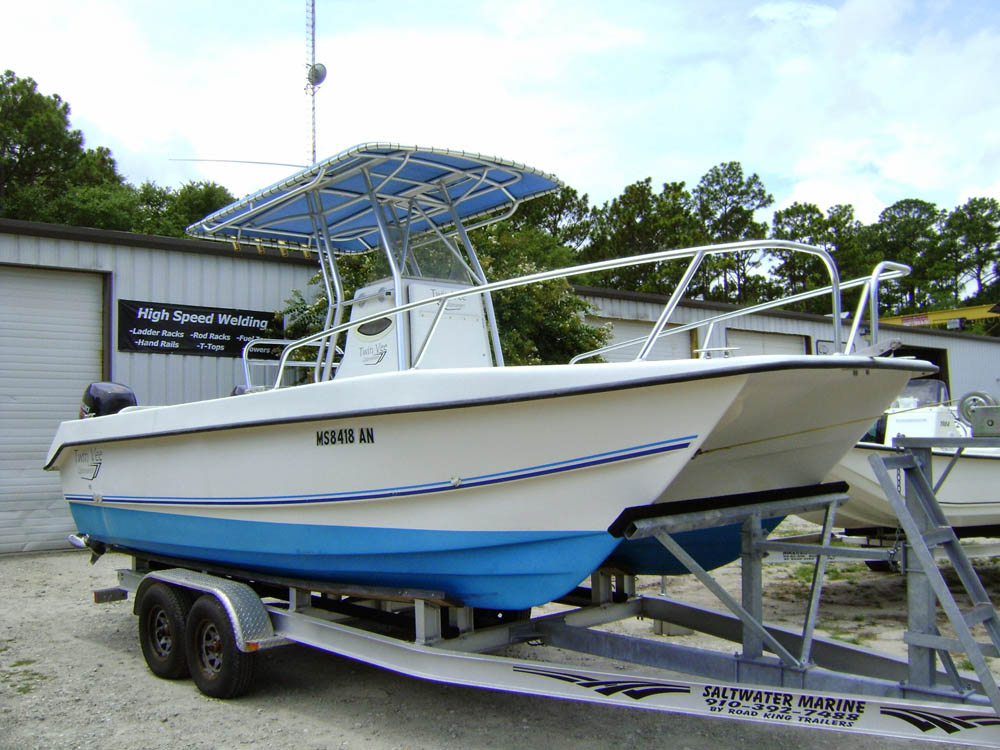 (WE WOULD NEED YOUR BOAT AT OUR WILMINGTON, NC FACTORY TO REPLICATE THIS)
We installed these custom aluminum bow rails.  These catamaran boat rails were designed for the boat that they were installed to.  All of our boat rails are custom built, so each set is different.  We prefer to have the boat at our location for each job.  If you are not able to haul your boat to our location, we would need a detailed drawing or sketch.
The anodized aluminum rails are fabricated with 1″ pipe that measures 1.25″ on the outside.  This size rail is great to hold on to while in rough waters or trying to climb aboard the boat.  The uprights are positioned at an angle, so they look great.  We fasten bow rails to the boat with 4000 adhesive and screws.  The screws hold the rails in place while the adhesive dries.
All boat rail projects are custom and built to order, so we do not have standard pricing.  We could provide an accurate quote with the boat dimensions and handrail specs desired.  Click here to check out our custom aluminum bow rails and stern rails gallery. We can be reached through our contact page.  If you'd like to see some of our other marine fabrication, check out this boat tower video.