Fuel Tank Replacement For Boat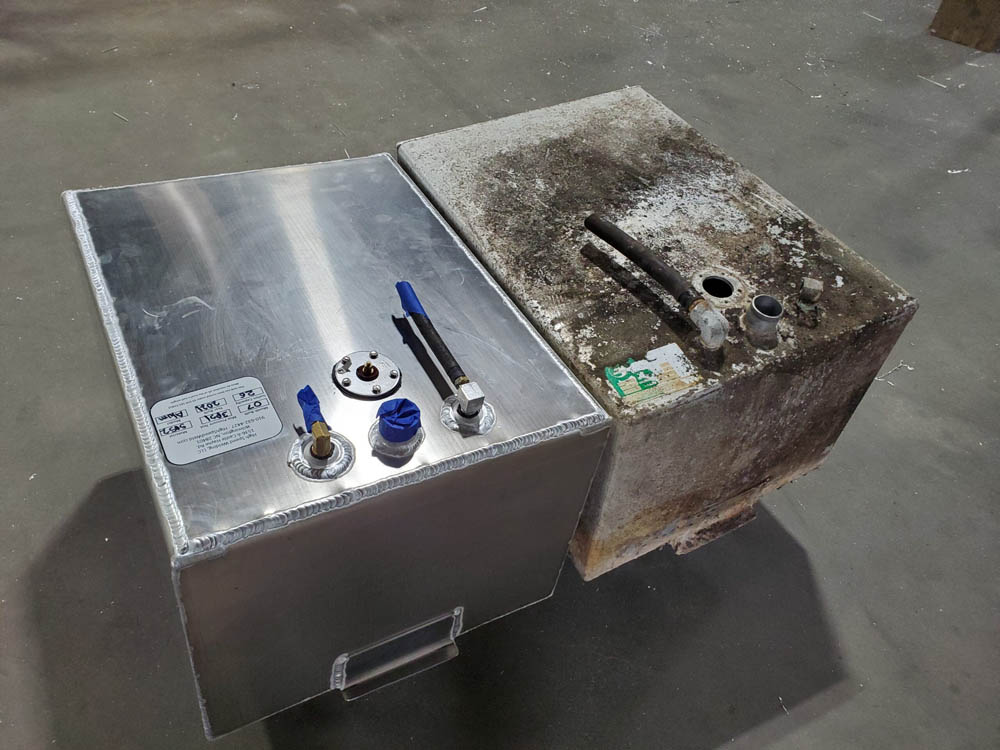 We just finished this aluminum fuel tank replacement.  This fuel tank is for a boat and the old one was leaking.  The boat customer brought us the old tank and we replicated it.  We have customers either send us detailed drawings or their old fuel tanks.  LTL freight is how we ship these tanks to customers that are our of state.  Our Factory is located in Wilmington, NC for drop offs and pickups.  You can even bring your boat to us for us to measure, so you don't have to worry about fitment.
.125″ aluminum is the most common for a fuel tank replacement for boat.  We typically match the existing thickness, but sometimes older tanks have thinner aluminum.  We always use at least .125″ thick aluminum.  Bigger tanks require thicker aluminum for strength.  All of our custom boat fuel tanks are built to US Coast Guard requirements.
Each tank comes with a fuel fill, fuel vent, pickup tube, and sending unit.  The sending unit connects to your fuel gauge, so you know how much gas you have.  Diesel tanks for boats typically require a return, so we sometimes add those on too.  Fill tubes are 1.5″ and vent tubes are .625″ for respective hose sizes.
We can be reached through our contact page if you have any questions about our aluminum fuel tank replacement for boats.  You can also send your replacement fuel tank drawings to this email.