Our full service canvas and upholstery shop at High Speed Welding specializes in cushions. Whether you're looking to integrate a wrap-around bolster for your new Cobia tower, or you need to replace a missing cooler cushion, we have you covered.
It's best for customers to bring their boats to us for most boat cushion replacement. Snaps need to be precisely placed to make sure the installation is accurate. For repairs, we're often able to remove the old vinyl and reuse the existing foam and boards. Reusing the existing foam and pvc boards help save costs. The original vinyl covers can often act as patterns to replicate the new cushion covers and make them look new from the manufacturer.
COLOR MATCHING
Different lighting situations and screen calibrations can significantly distort color; therefore we will not rely on photos of your cushions to match color. If you're looking for a good to near perfect match to existing cushions, it's best we take your sample cushion under our full-spectrum light in our shop. We will be happy to send you stock swatches to choose from if you cannot bring us your cushion(s).
Pricing varies for upholstery work;
every project is customized with our expert marine upholsterers.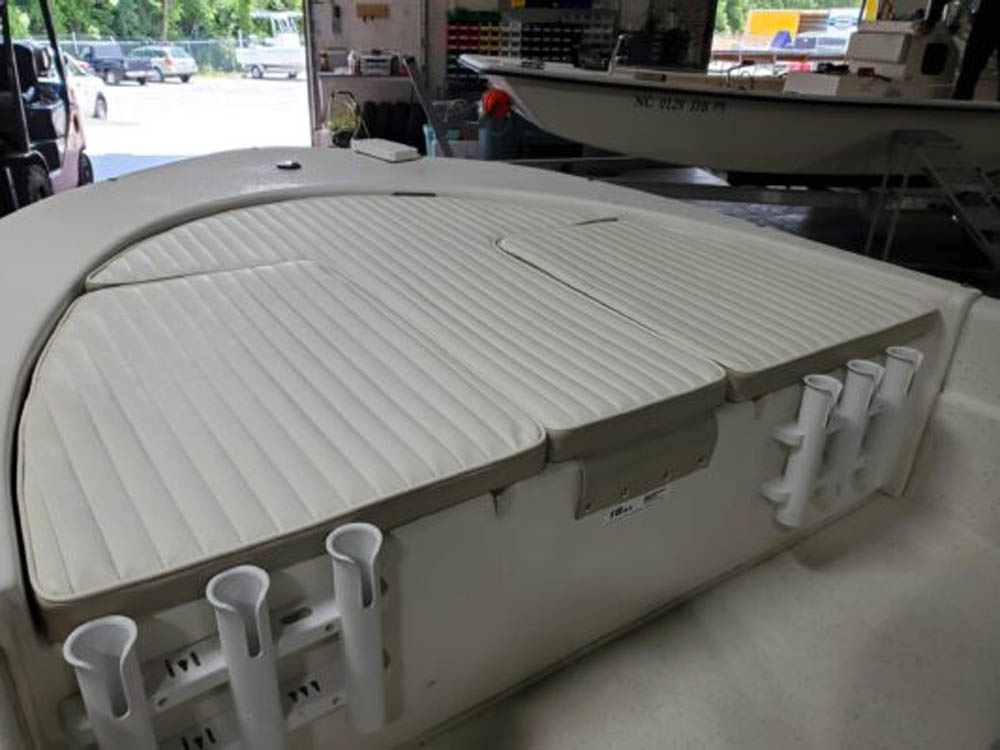 (WE WOULD NEED YOUR BOAT AT OUR WILMINGTON, NC FACTORY TO REPLICATE THIS) We just finished this set of Bow […]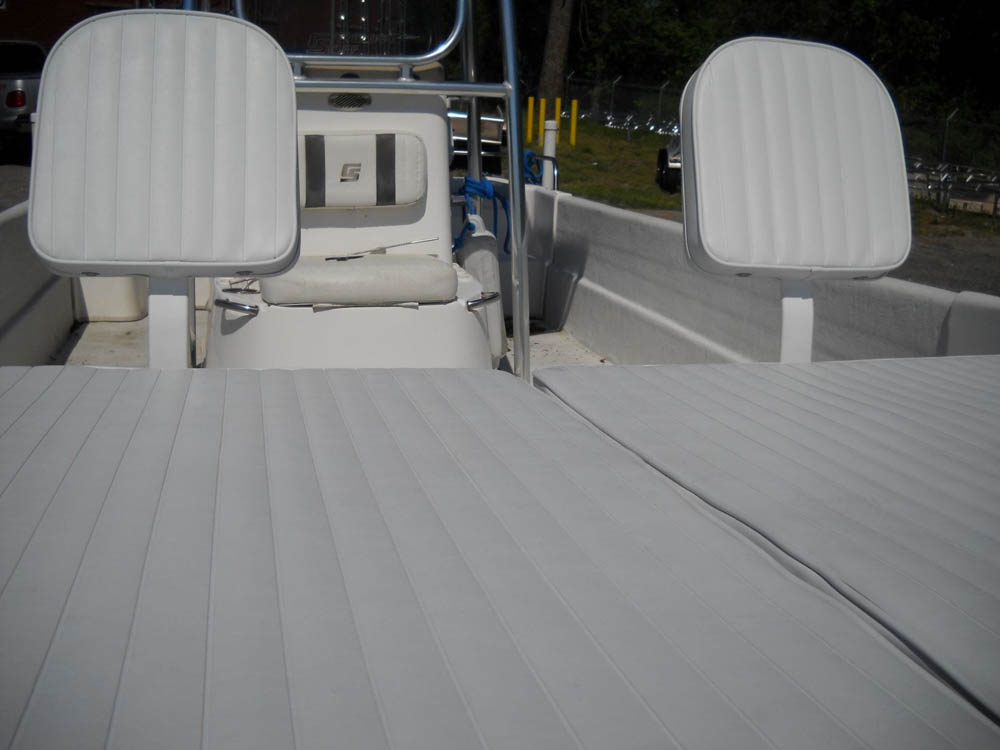 Custom Back Rest Cushions for the bow or stern of your boat to make your passengers ride in comfort when […]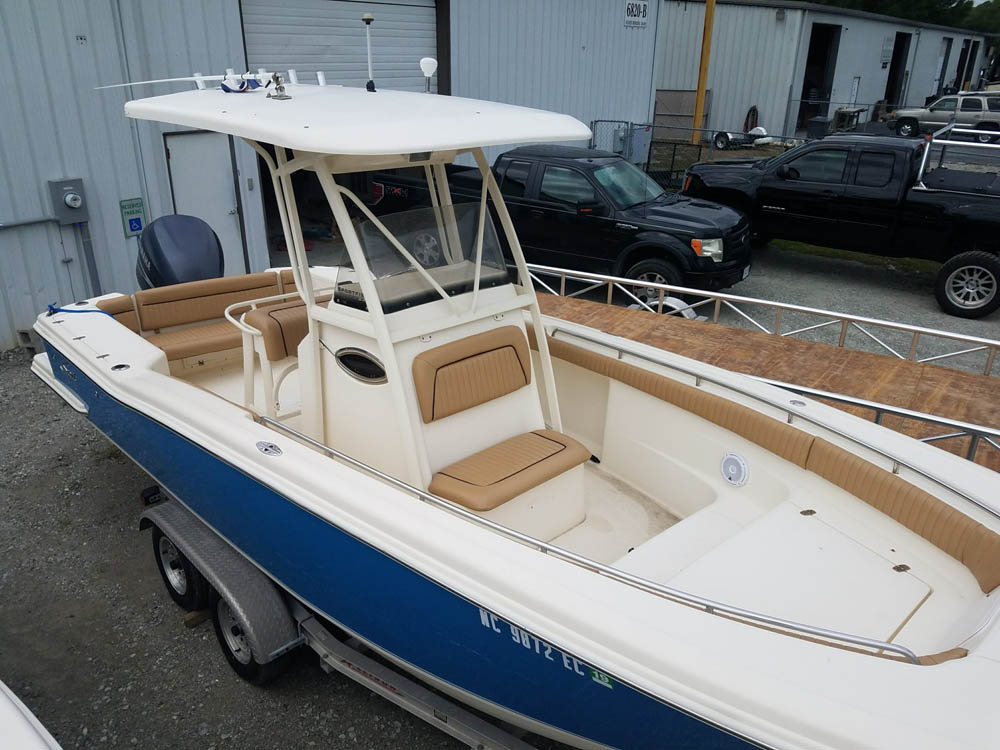 Reupholster Cushions For Boat – Custom Boat Cushions We took some old cushions and made them look new.  This Scout […]