High Speed Topsider Tool Boxes have incorporated features that our customers like. Functionality and Style.

Our Topsider Tool Boxes are designed to have wide-open access. Rather than using fold-down doors with support cables, we incorporate gas springs to lift the doors over head. Pushing the doors up, rather than folding them down allows users to easily load in and load out what they need.
The width and spacing of the tool box allow for Uline brand plastic bins to easily fit inside. This feature allows you to bring your bins into the field.
We look forward to incorporating more of our High Speed Welding Topsider Tool Boxes with our Ryder Racks.
Bottom Width: 12"
Top Width: 8"
Height: 21"
Length: 90"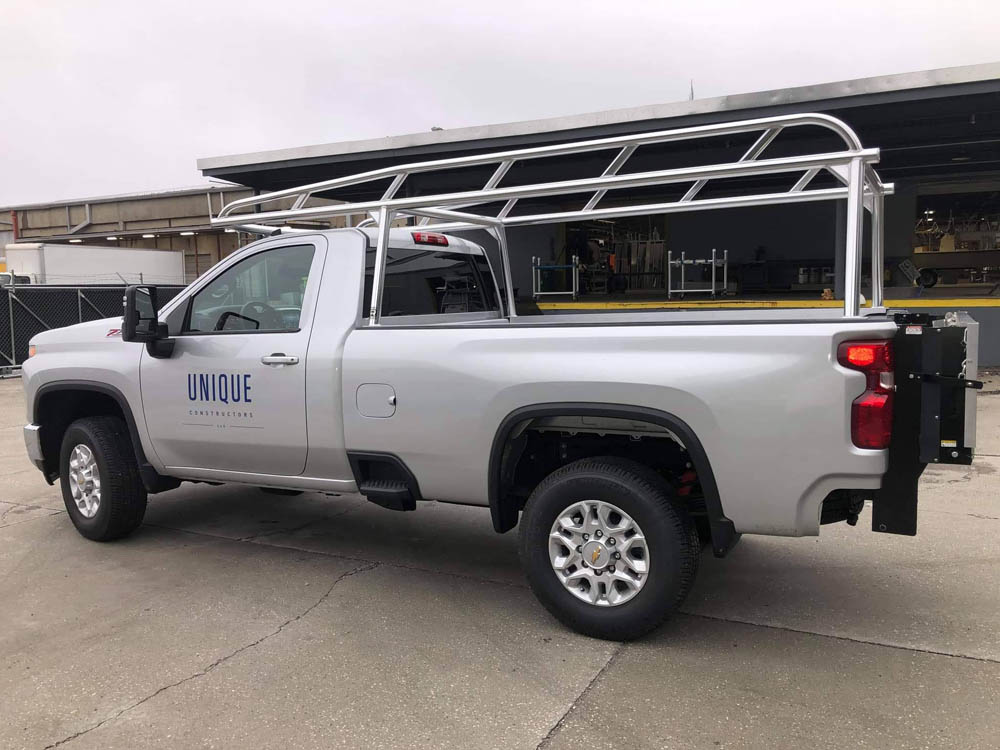 We just installed this Chevy Truck Rack.  This Chevy truck has a regular cab and 8′ bed.  Every Ryder Rack […]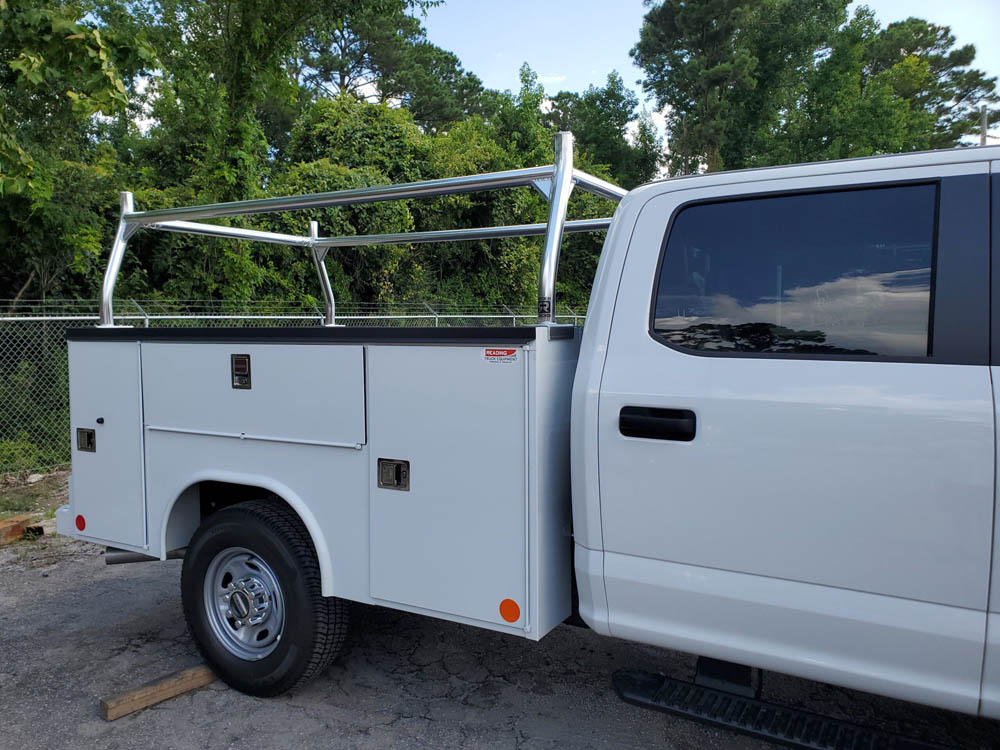 We just installed this Ladder rack for Reading Truck Body.  This ladder rack is our Ryder Rack STUD.  It comes […]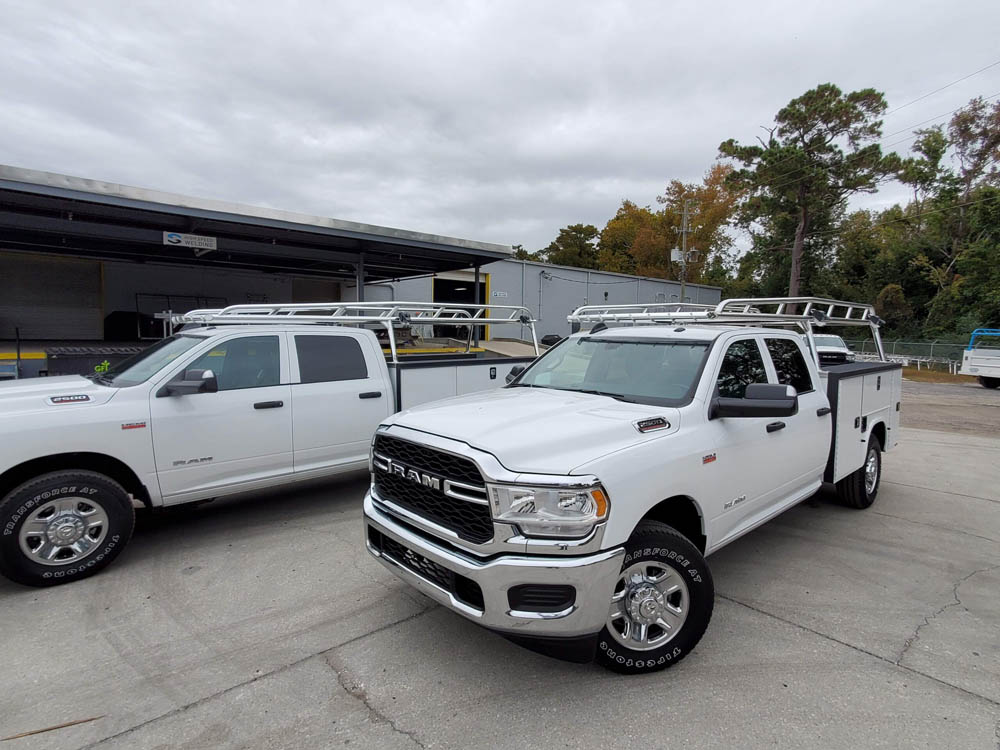 Check out this 2-truck fleet that we just set up with brand new Ryder Racks.  We build each Aluminum Utility […]