1801 Parker T Top – T Tops For Parker Boats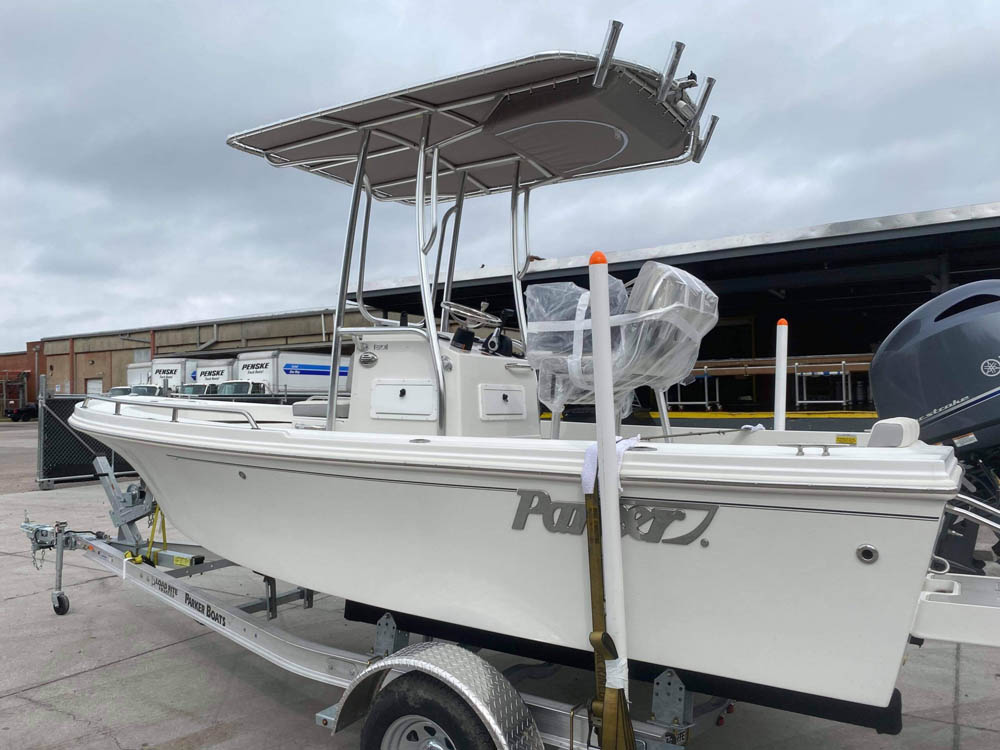 Check out this 1801 Parker T Top.  This custom ttop received our standard features as well as some other.  Standard features include 4 rod holders, sunbrella canvas, anchor light, and installation.  Every t top is custom built, so special addons are available.  The life jacket storage is great for keeping them up and out of the way.  This is a popular option, because more boat storage is always best.  The rear spreader light can shine on the deck at night and light it up at night.  LED Spreader lights are awesome, because they don't draw much power from the battery.
Our custom sunbrella canvas is available in dozens of colors.  This t top canvas color is charcoal and matches the boat cushions great.  Some other options include additional rod holders and outrigger plates, so those can easily be added.  This 1801 Parker T Top was fabricated with our standard 1.5″ aluminum pipe.  For larger Parker T Tops we use 2″ pipe, because is is more heavy duty.
We are located in Wilmington, NC.  Customers haul their boats to us, so we can install custom T tops.  This 1801 Parker T Top was built on our aluminum jig, so we did not need the boat for the T Top fabrication.  We also fabricate this style T Top for parker boats and they install them at their factory.
Please give us a call if you have any questions about our standard or custom t tops for boats.  We can be reached through our contact page.  Here is a link for more details and a parker boat t top video.